This was a letter I addressed to Andrea Collins of San Diego University after reading the following press release: SAN DIEGO (Press Release)–  StandWithUs-San Diego is calling on the community to join in protest against San Diego State University offering course credit to students to attend a lecture by anti-Israel extremist Richard Falk on April 7. "Richard Falk has built a career on the public advocacy of offensive, extremist, and intellectually irresponsible views," said Nicole Bernstein, executive director of StandWithUS-San Diego.  "By offering course credit to attend a one-sided lecture, it effectively normalizes anti-Israel discourse into acceptable college 'teaching material.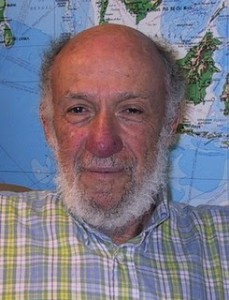 Professor Richard Falk
Dear Andrea,
I just learned about SDU offering credit for a lecture by Professor Falk. By now I am sure you have educated yourself about the record of this man. I have been aware of Richard Falk's record for several years. I attended his talk when he was invited to speak at McGill and I wrote about it in a blog: http://www.askabigailproductions.com/who-is-richard-falk
Richard Falk is an academic with excellent credentials, an author, a law professor  and a former official with the UN. However, most people do not realize that anti-semitism was and has ever been a mainstream institutionalized ideology. In 1199, Pope Innocent the Third issued the first Papal Letter on how the church should be dealing with the Jews, thereby  instituting discrimination based on theology. (The Jews were to be treated as inferior and permitted only certain occupations, but not killed. Every effort should be made to convert them, because the second coming is dependent on conversion of all peoples but especially the Jews who attest to the background of Christ.)
I am sure you are aware that European Nazi Anti-semitism is based on a now debunked "scientific" theory of racism, delegating Jews to be an inferior race. This is only to say that ideologies and academia has been deeply involved in racism and promotion of unjust and false theories. Only recently the notebooks of Heidegger were published in which his personal deeply anti-semitic views are exposed.
Prof Robert Wistrich, the pre-eminent scholar of antisemitism puts it best in this brief clip that I recorded several years ago where he states: "We need to recall that in the history of Anti-semitism intellectuals both in pre-modern and post modern societies have played a leading role in formulating, articulating and propagating the ideology of Jew hatred….Intellectuals invented modern Anti-semitism."

Freedom of speech is indeed enshrined by the academic charter. But does academia have no standards regarding the search for truth and the condemnation of racism.
It now has been effectively proven to anyone who cares to analyze these issues that "anti-zionism" is anti-semitism in sheep's clothing and that attitudes towards Israel are tinged with unfairness and lies. Bret Stephens of the Wall Street Journal has expressed it very well in this talk:
A most interesting talk was given recently by Professor Ottolenghi on Jewish anti-semites. And yes Professor Falk is Jewish.

And if you have any question about the deeply anti-semitic attitudes of Hamas and Hezbollah I refer you to this talk by Dr. Matthew Levitt.
By the way it is not only Jews who attest to these issues. But as Jews we do have a responsibility to speak out.
I am a Jew, educated in Canada the US and Israel who was born in Hungary.  I have a six minute about me video on my website which encapsulates the story of my life. www,askabigailproductions.com
I am sure you will not close your eyes to these compelling issues of our day that are being dramatized on our campuses.
Best regards,
Abigail Hirsch
CEO, AskAbigail Productions
www.AskAbigailProductions.com